Registrant Profile | Chris Byrne CEnv, Director Technology and Innovation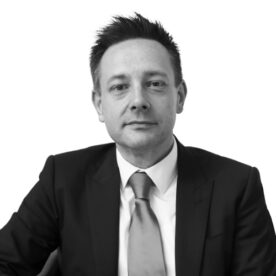 Working abroad most of the time, being a Chartered Environmentalist really opens doors, receiving an automatic level of respect from customers and peers. Its also a good conversation opener. CEnv is still not fully understood by everyone so it makes a great talking point during introductions. A great ice breaker!

Chris Byrne CEnv
Harsco Environmental, Director Technology and Innovation
After studying Materials Science and Engineering at Swansea University, Chris Byrne wanted to go into a role that was challenging, varied, and gave an opportunity to travel and see the world, while at the same time offered further development and chance to branch out into different areas.
In 2019 Chris took on a new role developing the future solutions for his organisation, Harsco Environmental. This change in direction has now led him to focus on finding and developing solutions to long term problems within heavy industry. Chris has been doing this through a combination of in house development work, external partnering or acquisition of companies with new and exciting technologies. Now Chris is working at a much more strategic level, he is looking forward to the growth it will bring his company in the future. On top of this new job, Chris is also currently studying for an MBA.
Chris strongly believes that in today's ever changing world, sustainability is not just important, it's the only way – to be recognised professionally within this space is the best possible testament of his commitment to this. CEnv is very much a qualification of the future. It demonstrates your commitment to that future at a professional level. I have found that fellow CEnvs I've met have helped me broaden my horizons which have ultimately helped in my career development and progression…and of course it's a great form of demonstrating ongoing CPD.
Chris's top tips for prospective Chartered Environmentalists:
Make sure whatever you put in the application is relevant to the skills and experience being assessed. For the interview, just relax, it's a chance to show your experience and discuss your career.
Profile correct as of August 2019.
Useful Information & Resources
Share this page